"
There's nothin' more beautiful, more wholesome, or more natural... than poontang.
"
—Andrew Dice Clay to Mike Myers, May 12, 1990
Season 15 ran from the fall of 1989 to the spring of 1990.
This season marked the first major cast shakeup in four seasons. Jon Lovitz was being offered movie roles, and asked executive producer Lorne Michaels for time away from the show to film. When Michaels refused, Lovitz announced he would leave the show at the end of the season, to concentrate on movies. Michaels learned from that experience, and later granted other cast members (notably Mike Myers and David Spade) time away for film projects.
The second-to-last show brought controversy and led to another cast departure. When Andrew Dice Clay was tapped to host, it brought ire from many opposed to Clay's dirty style of humor, notably feminist groups angry at Clay's treatment of women (including Sinéad O'Connor, who dropped out as the musical guest). Citing this as a reason, Nora Dunn very publicly announced she would refuse to participate in the episode. However, Dunn had already been experiencing friction with the cast; Lovitz later said she was already likely to be dropped from the show.[1] Her contract was not renewed for the following season.
Replacing Lovitz and Dunn would be Chris Farley and Chris Rock, kicking off what is often called the "big cast era" of SNL (though recent seasons have rivaled the size of the cast).
Cast
[
]
Aside from the credited cast, then-writers David Spade and Rob Schneider had uncredited speaking roles in several episodes in the latter half of the season. (Both were promoted to the cast the following year.)
Repertory
[
]
Dana Carvey

Nora Dunn

Phil Hartman

Jan Hooks

Victoria Jackson

Jon Lovitz

Dennis Miller

Kevin Nealon
Featured
[
]
| | | |
| --- | --- | --- |
| A. Whitney Brown | Al Franken | Mike Myers |
Changes
[
]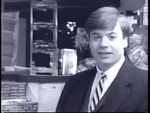 Mike Myers: Promoted to repertory player as of February 17
Births
[
]
References
[
]
[

]