"
I am announcing tonight a new network policy of random urinalysis testing for all cast and crew of the new Saturday Night Live.
"
—Brandon Tartikoff in the opening of the first episode
Season 11 of Saturday Night Live marked the return of original producer Lorne Michaels. The cast included Joan Cusack, Robert Downey, Jr., Nora Dunn, Anthony Michael Hall, Jon Lovitz, Dennis Miller, Randy Quaid, Terry Sweeney, Danitra Vance, A. Whitney Brown, Al Franken, Don Novello, Dan Vitale, and Damon Wayans. Vitale and Wayans were fired during the season, Vitale due to substance abuse and Wayans following his portrayal of a character as flamboyantly gay out of frustration from a string of small roles. The other cast members were dropped after a season of poor reviews, with the exception of Brown, Dunn, Lovitz, and Miller.
Dan Vitale: Only November 23 and February 8
Don Novello was only credited under his own name November 23, March 15, and April 12; he was credited as Maurice December 21, and as Father Guido Sarducci May 24
A. Whitney Brown: First March 15
Damon Wayans: Last March 15; returned May 24
Sam Kinnison was introduced as featured May 17; this was likely a mistake, as he appeared as a special guest on several previous episodes (and no other featured players were listed on that episode)
Al Franken: Only May 24
Episode
Number
Date
Host(s)
Musical Guest(s)
196†
November 9, 1985
Madonna
Simple Minds
197
November 16, 1985
Chevy Chase
Sheila E
198
November 23, 1985
Pee-wee Herman
Queen Ida & the Bon Temps Zydeco Band
199‡
December 7, 1985
John Lithgow
Mr. Mister
200
December 14, 1985
Tom Hanks
Sade
201†
December 21, 1985
Teri Garr
The Dream Academy
The Cult
202‡
January 18, 1986
Harry Dean Stanton
The Replacements
203
January 25, 1986
Dudley Moore
Al Green
204†
February 8, 1986
Ron Reagan
The Nelsons
205‡
February 15, 1986
Jerry Hall
Stevie Ray Vaughan
Jimmie Vaughan
206
February 22, 1986
Jay Leno
The Neville Brothers
207†
March 15, 1986
Griffin Dunne
Rosanne Cash
208
March 22, 1986
George Wendt
Francis Ford Coppola
Philip Glass
209
April 12, 1986
Oprah Winfrey
Joe Jackson
210†
April 19, 1986
Tony Danza
Laurie Anderson
211†
May 10, 1986
Catherine Oxenberg
Paul Simon
Ladysmith Black Mambazo
212‡
May 17, 1986
Jimmy Breslin
Marvin Hagler
Level 42
E.G. Daily
213
May 24, 1986
Anjelica Huston
Billy Martin
George Clinton
Parliament-Funkadelic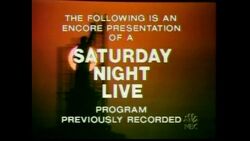 † Penn and Teller were guests on these episodes
‡ Sam Kinnison was a guest on these episodes
Sasheer Zamata (May 6, 1986)
Brooks Wheelan (August 21, 1986)
Community content is available under
CC-BY-SA
unless otherwise noted.