Nancy Walls (b. July 19, 1966) is an American actress and a cast member for SNL's 21st season from 1995 to 1996. She is the wife of Steve Carell and has been credited in later projects as Nancy Carell. She was also the youngest female castmember in the season. Nancy was known impersonating Bobbie Battista as she did portray more than any other impersonation she did for any sketch.
Cindy
Gail Lafferty - A church volunteering woman who loves selling her homemade lemon squares. She does not like how if the other church volunteering women making fun of her. Forcing her trying to fight with anyone. She seems a little overwhelmed about it. She hates it when she gets angry.
Susan Taylor
Shannon - A slimmer looking woman filling in for a plus size shop. She is very happy & feels comfortable wearing half shirts. (One time character)
Tina (one of the original members and the first female member of The Rocky Roads)  - One of the members from The Rocky Roads. She is the original female with the blue skivvy on. As David Alan Grier came for his second time hosting, Tina was replaced by Sally & Tiffany (played by Molly Shannon & Ana Gasteyer) while Grier reprised his role for the sketch with Tim Meadows and Will Ferrell. (One time character)
1995-1996: Reportery Player
May 17, 2008: Cameo
November 18, 2018: Cameo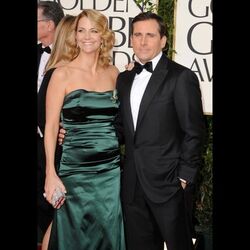 Community content is available under
CC-BY-SA
unless otherwise noted.